Healing at the speed of light.
Over 1.5 billion people worldwide suffer from chronic pain.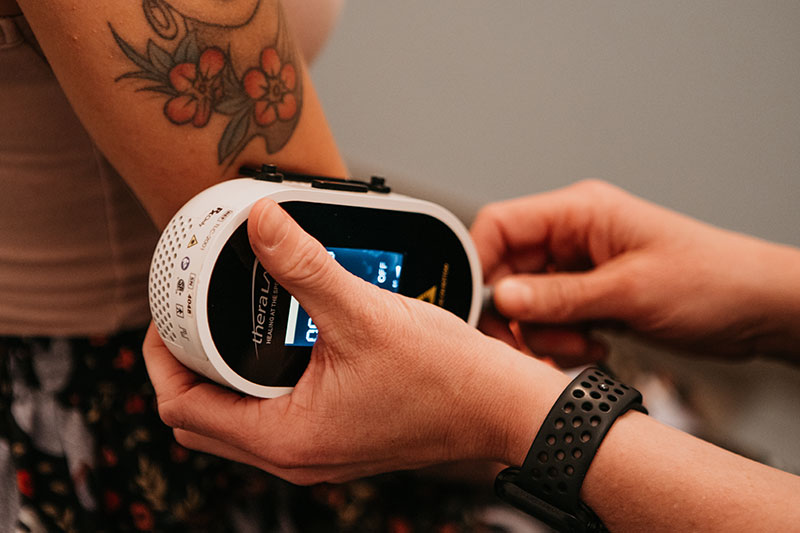 Whether it's pain developed through repetitive strains in our everyday lives or the result of an injury, physical pain can have a negative impact on the quality of all of our lives. Healthcare practitioners across North America have discovered the power of laser light energy to heal injuries on a cellular level.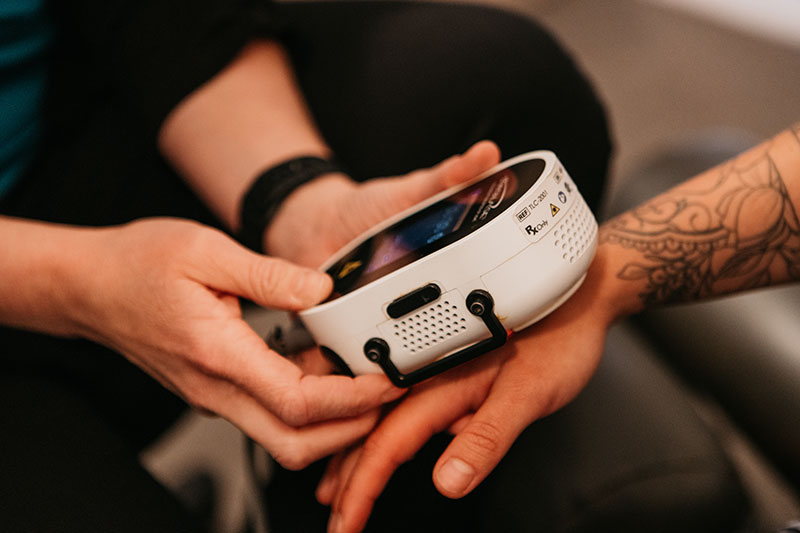 With the ability to reach deep into the mitochondria of the cell, Cool Laser Therapy ("CLT") helps to stimulate injured cells so they can produce more energy and heal themselves naturally. This reaction helps to accelerate the healing of damaged tissue and reduce pain and inflammation. Depending on the severity of your injury, CLT can help you return to your active lifestyle, pain-free, within a fraction of the time.
The Benefits of Cool Laser Therapy
Unlike Class 4 laser systems, which mode of action is to heat tissues, Class 3b Theralase® CLT technology does not generate any appreciable heat; therefore, poses very little thermal risk to tissue. Theralase® laser systems are non-invasive and pain-free, with no known side effects or discomfort to patients.
Theralase® Cool Laser Therapy ("CLT") treatments are safe and effective alternatives to oral analgesics, corticosteroid injections and opiate pain medications, which have the potential to be highly addictive, relatively toxic, prone to overdose and in extreme cases of opiod abuse, death.
Theralase® treatments produce efficacy rates of
>90% and often generate immediate results. More than 4,000 clinical studies have demonstrated the efficacy of Cool Laser Therapy.